Michelle and Jane, a.k.a. The Disney Dream Girls, enlisted the help of Tiffany Clontz to report on the recently opened Red Rose Taverne at Disneyland. Today they share their findings and pictures with us.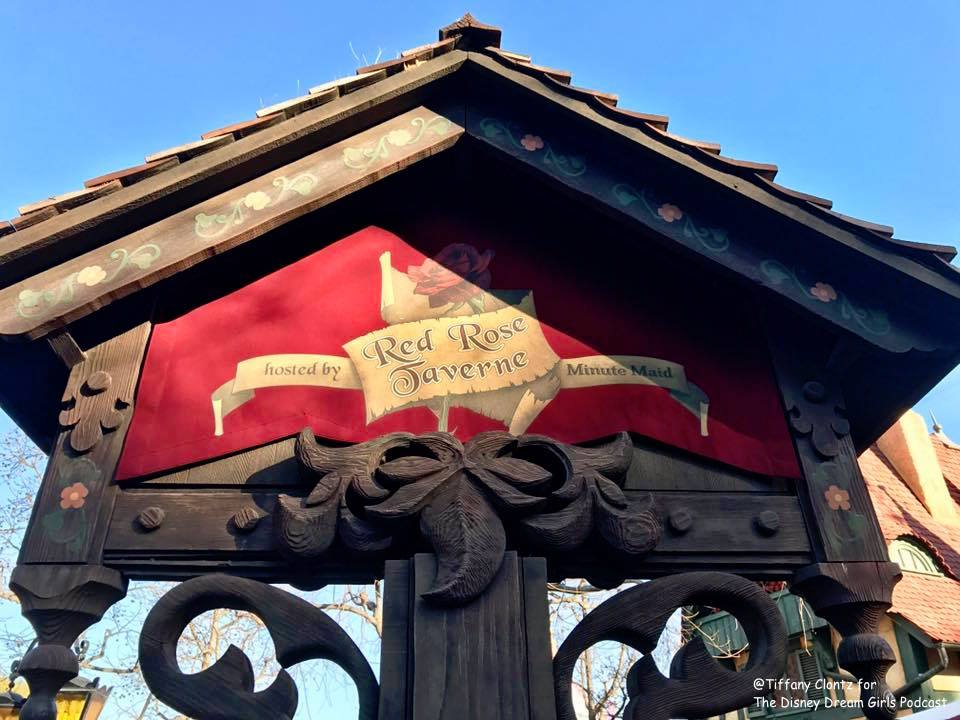 As a limited-time magic experience, the Village Haus counter service in Disneyland has been transformed into a Beauty and The Beast-inspired eatery called The Red Rose Taverne.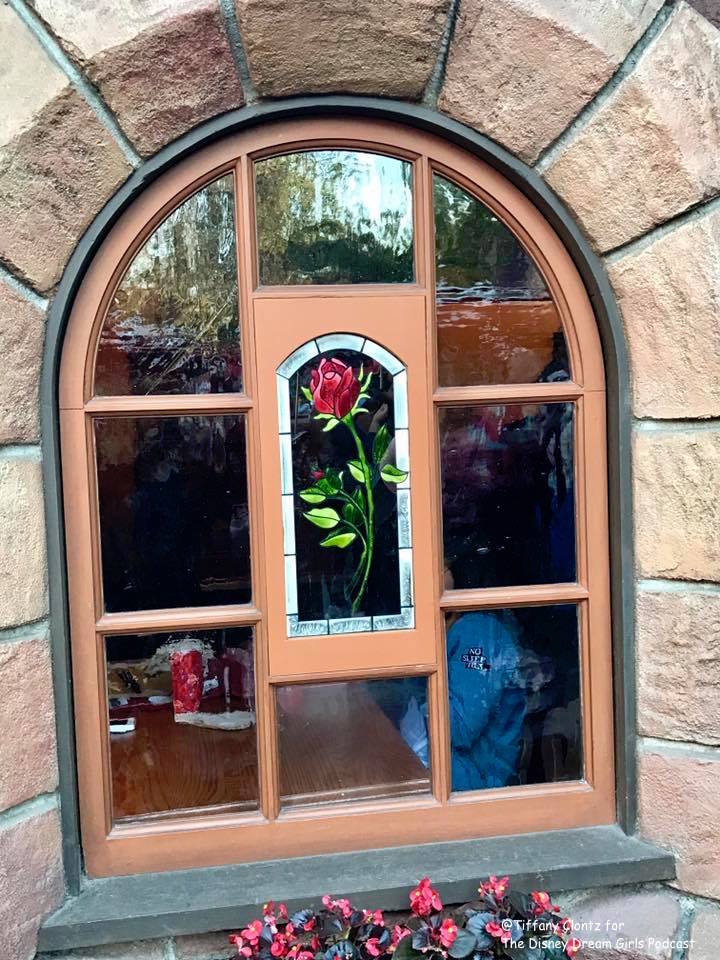 The Village House menu always had something for everyone with burgers, flatbreads, salads, and cupcakes, and the revamped menu doesn't disappoint either. The pastrami burger has gone, but it has been replaced with a very meaty Beast's Burger. The fries served with it are identical to the ones offered at Cafe Orleans, the delicious Parmesan, garlic, and parsley ones.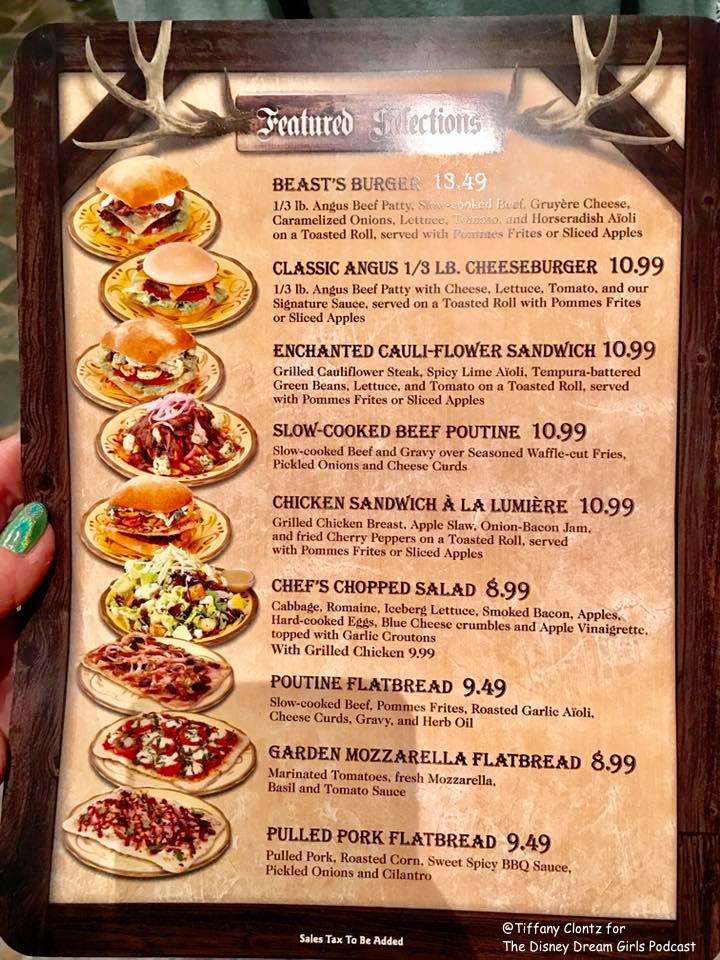 The vegetarian option is also tempting, and vegetarian or not, the Enchanted Cauli-Flower Sandwich with the tempura green beans is a must-try. The cauliflower is a thick cut of the vegetable and has a lovely dressing and textured crunch from the beans.
Another favorite from the Village Haus has been their flatbreads, and there's plenty to choose from, including a version that is Poutinesque!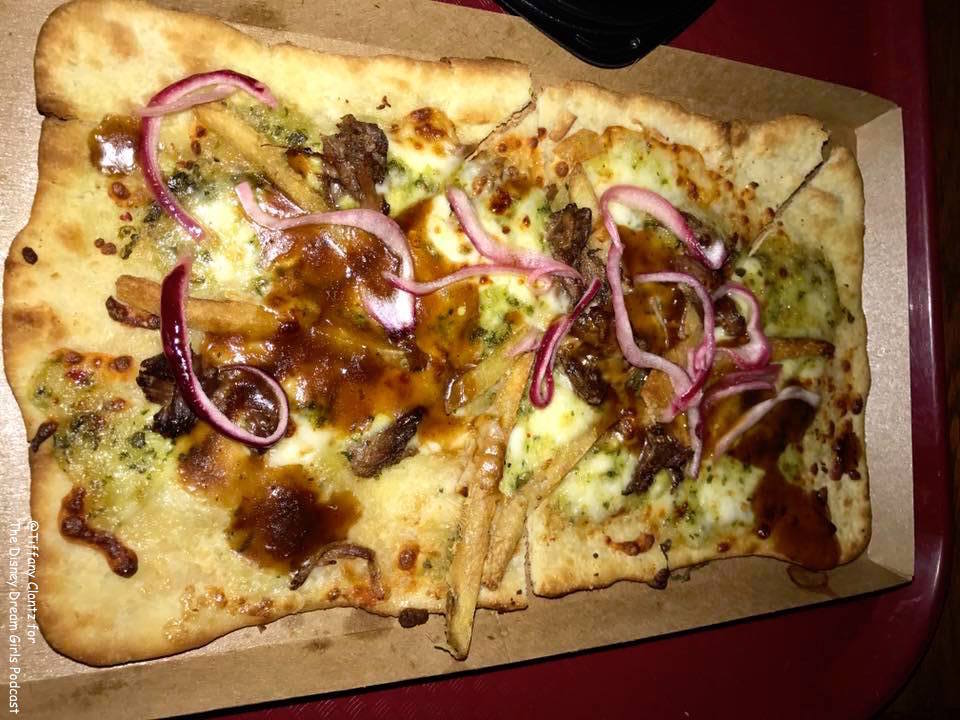 Moving to dessert, we hear you cry, you want the Grey Stuff! No need to worry, it is available, and the red velvet cake and raspberry filling is a really nice treat. The Grey Stuff at Disneyland is different from the version offered at the Be Our Guest Restaurant at Walt Disney World. We think it is a plus, and who doesn't love Red Velvet?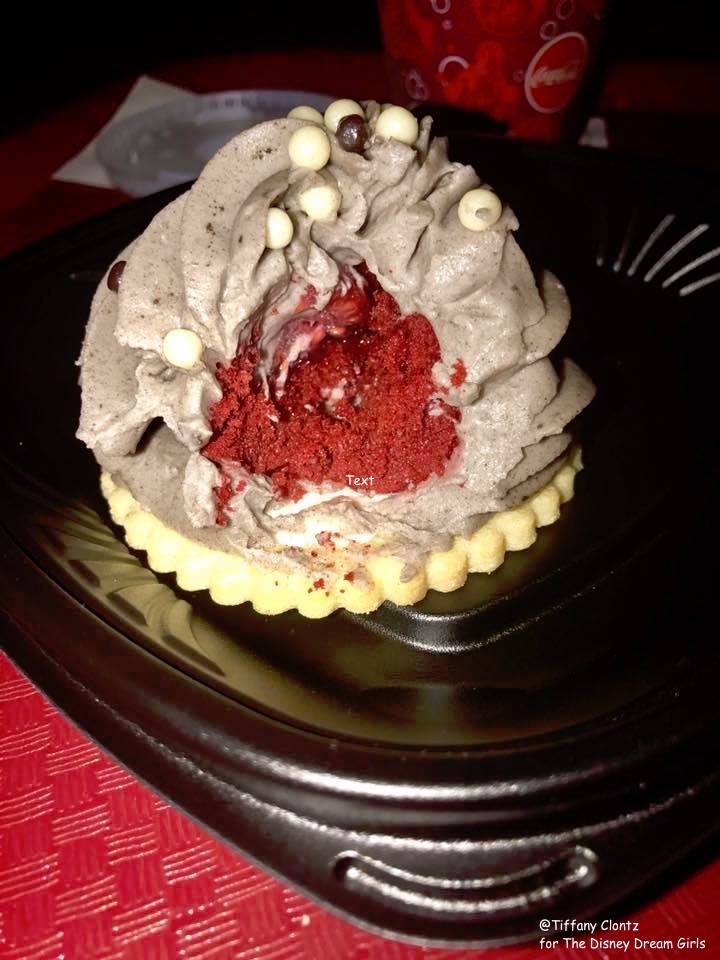 The Interior of Red Rose Taverne
As the name suggests, it is a tavern right out of the original version of Beauty and The Beast.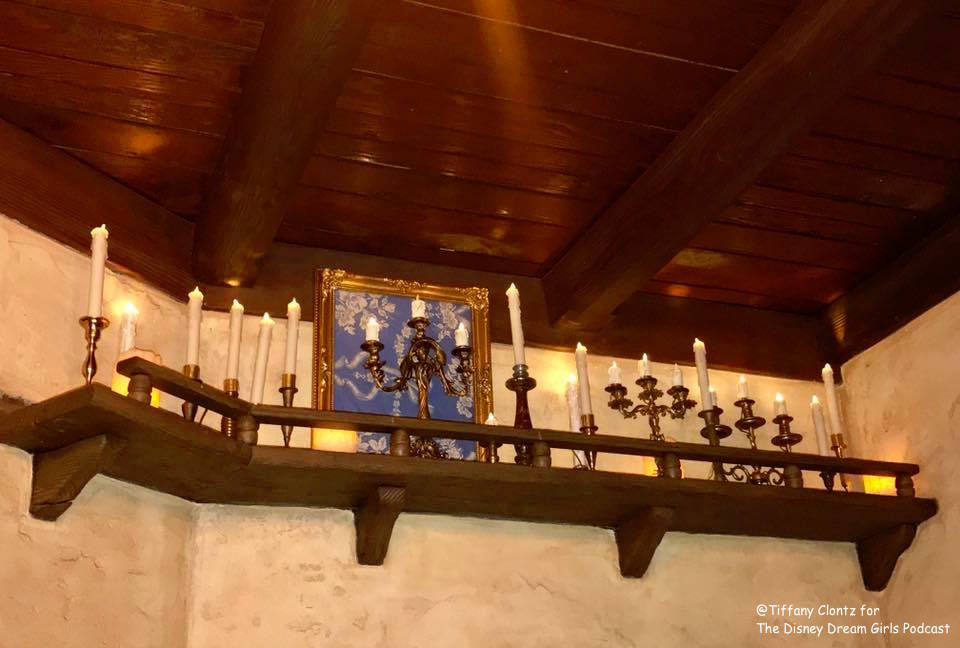 The wall murals are stunning; in addition, the main characters get a subtly themed shelf and, of course, Gaston had to 'man' it up a little with some of his hunting trophies!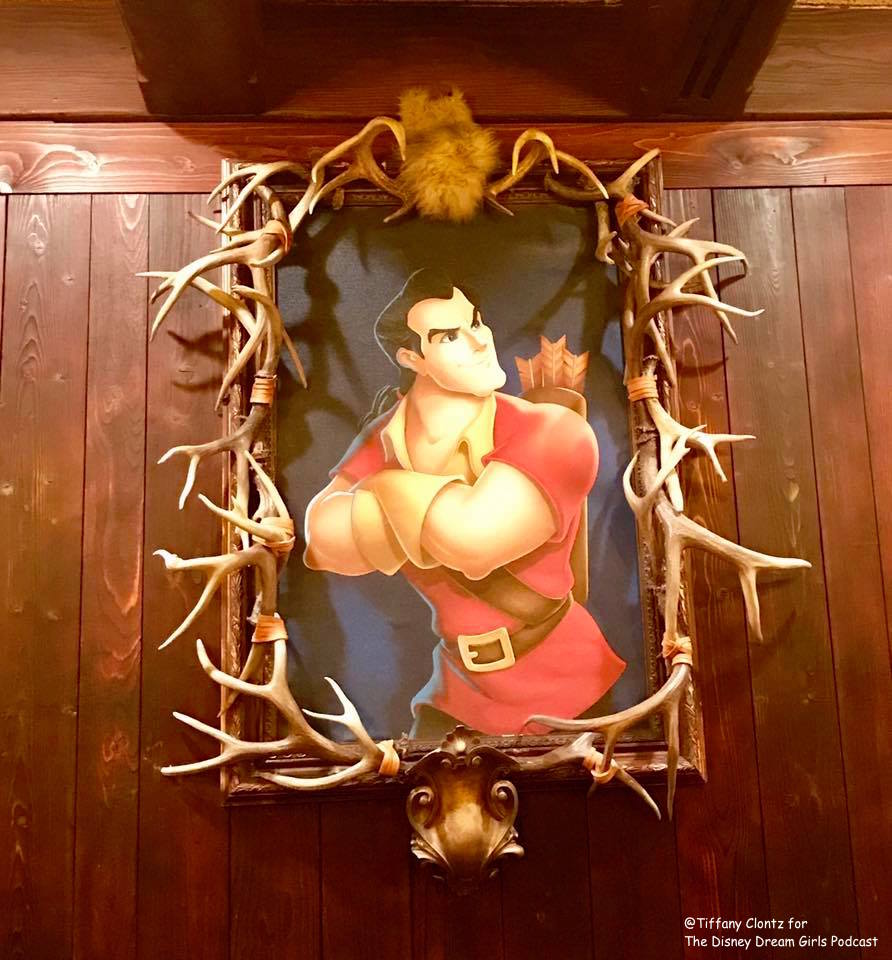 Remember, though: Everything added is removable, and Red Rose Taverne will return to its theme as the Village Haus at some point in the future.
So, don't wait for the spell to end. Go visit! The official opening day was February 24th.
About the podcast: The Disney Dream Girls is a weekly podcast hosted by two Disney-loving English girls. Each show, along with an assortment of guests, takes a realistic look at the world of the Disney theme parks with reviews, history, fun discussion, and a heavy dollop of foodie talk. The podcast can be found in all places that host podcasts, such as iTunes and Stitcher Radio. Alternatively, each Sunday an audio player with show notes is released on The Disney Dream Girls website. In podcast 147, The Disney Dream Girls discuss the Red Rose Taverne makeover in more details. Listen in!