The all-new Today Cafe is opening on May 16 at Universal Studios Florida, and we've already got a first look for you inside the restaurant inspired by NBC's long-running morning show.
Today Cafe is located just inside the entrance of Universal Studios Florida at Universal Orlando. It replaces the former Beverly Hills Boulangerie, making it your new best bet for a breakfast pastry as you head into the park.
Watch this video from the first afternoon of the soft opening of the Today Cafe:

As you can see, the quick-service restaurant's interior is designed to feel like you're stepping onto the iconic Today set, and the cafe will serve specialty food and beverages influenced by the show's stars. For example, Al's Avocado Toast—topped with cherry tomatoes, artichokes, roasted red onions, and tomato aioli, and accompanied by bread and butter pickles— will be available at the cafe; according to Al Roker, the pickles add a nice sweetness and an umami taste.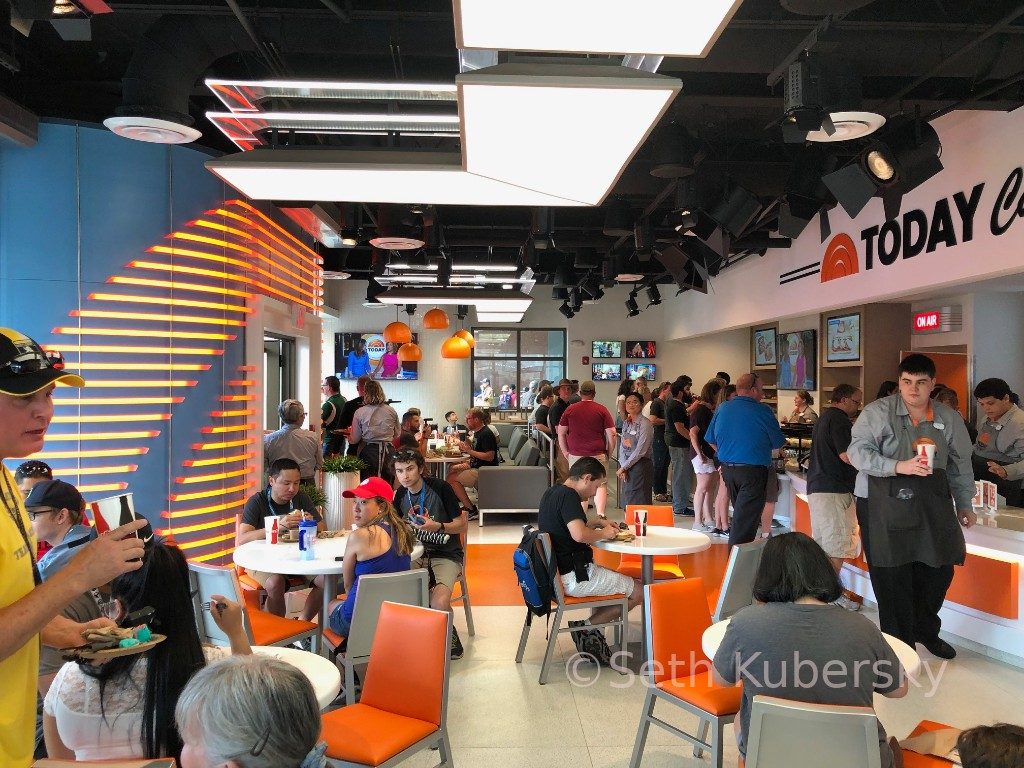 Other options at the Today Cafe include fresh in-house baked pastries, salads, sandwiches, and a locally roasted coffee blend made exclusively for the cafe.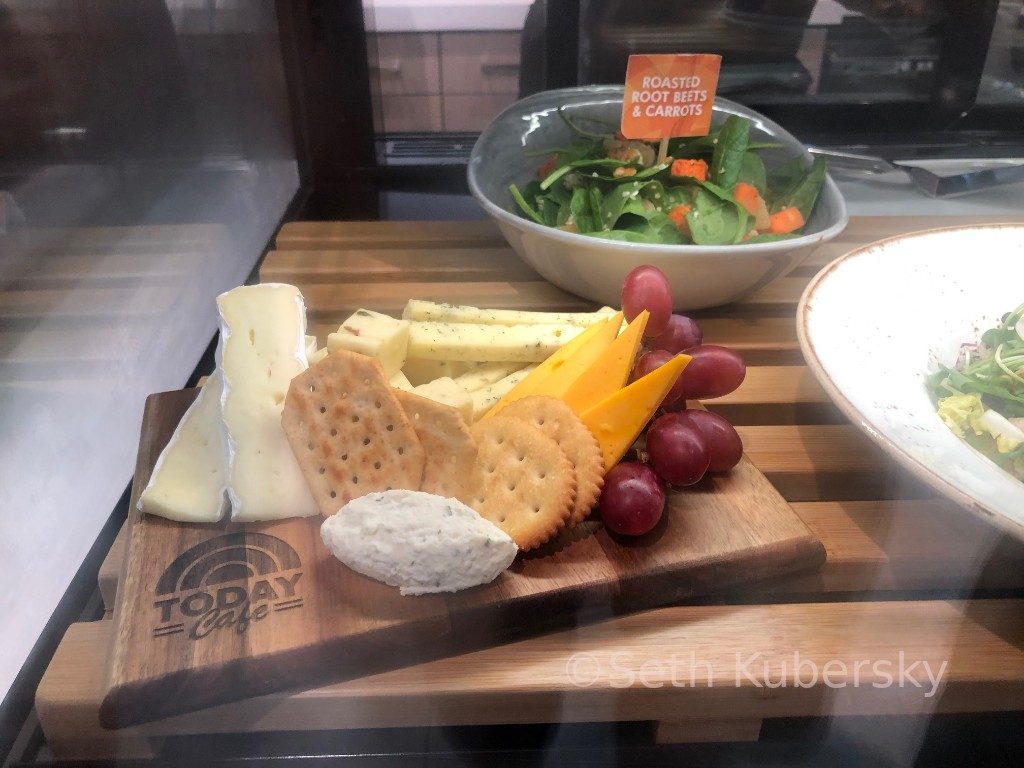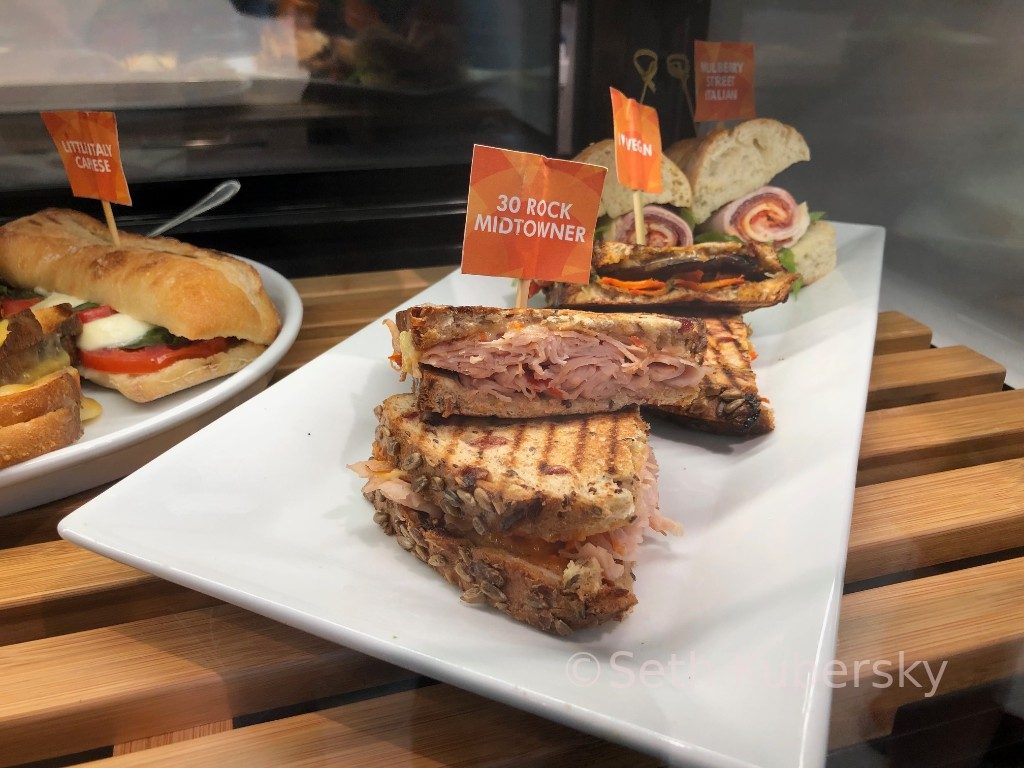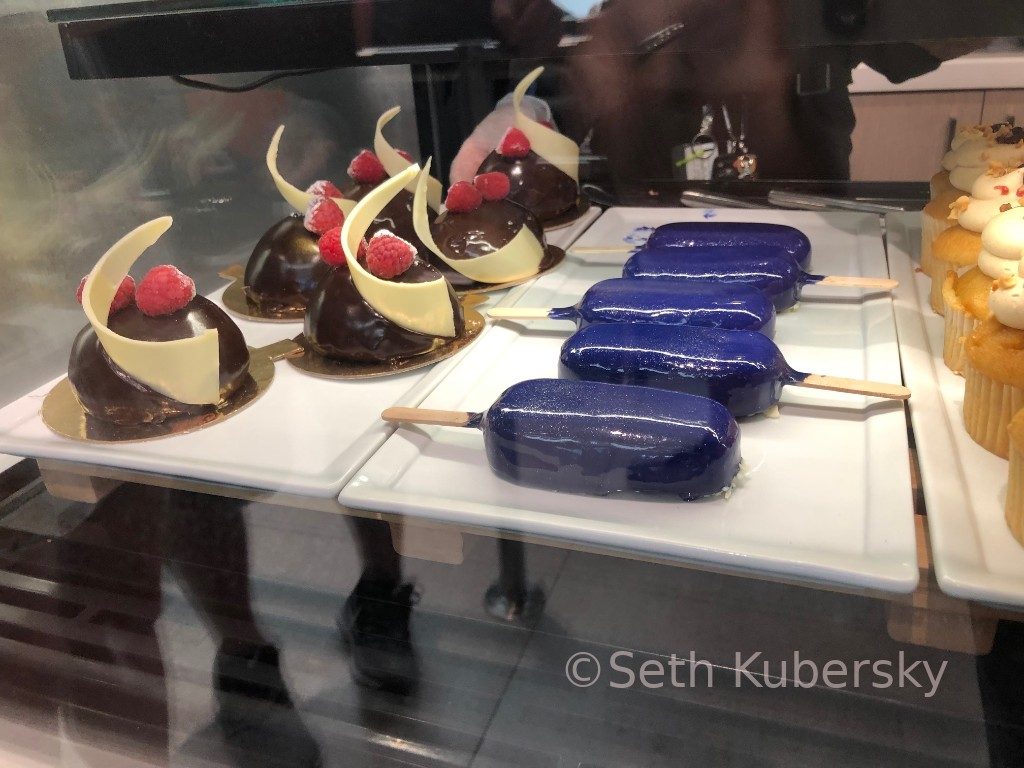 Ahead of the May 16 grand opening, which will include a live broadcast from NBC's Al Roker and the Today team, the cafe is currently operating on a limited, unscheduled basis. We visited during the first day of annual pass previews and made it inside after about a 20-minute wait.
The bright, clean look of the restaurant is an upgrade from the former venue, and there's now plenty of seating inside and out. Patrons pick out their pastries, then order their entrées and beverages from a cashier, and the food is delivered to the guests' tables.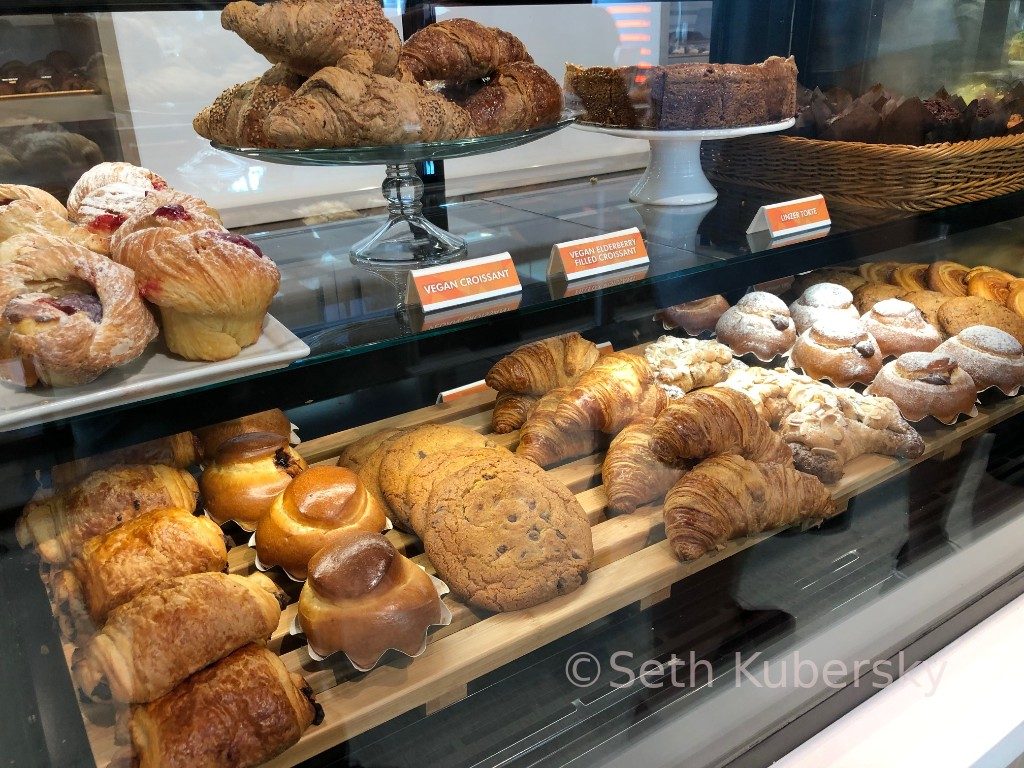 On the first day of the soft opening, we did notice that the line moved very slowly because there are only two cash registers available. Here's hoping that additional cashiers can be added in the future. A mobile ordering option should also help reduce your wait, but it was not yet available.
Here's a look at the Today Cafe menu: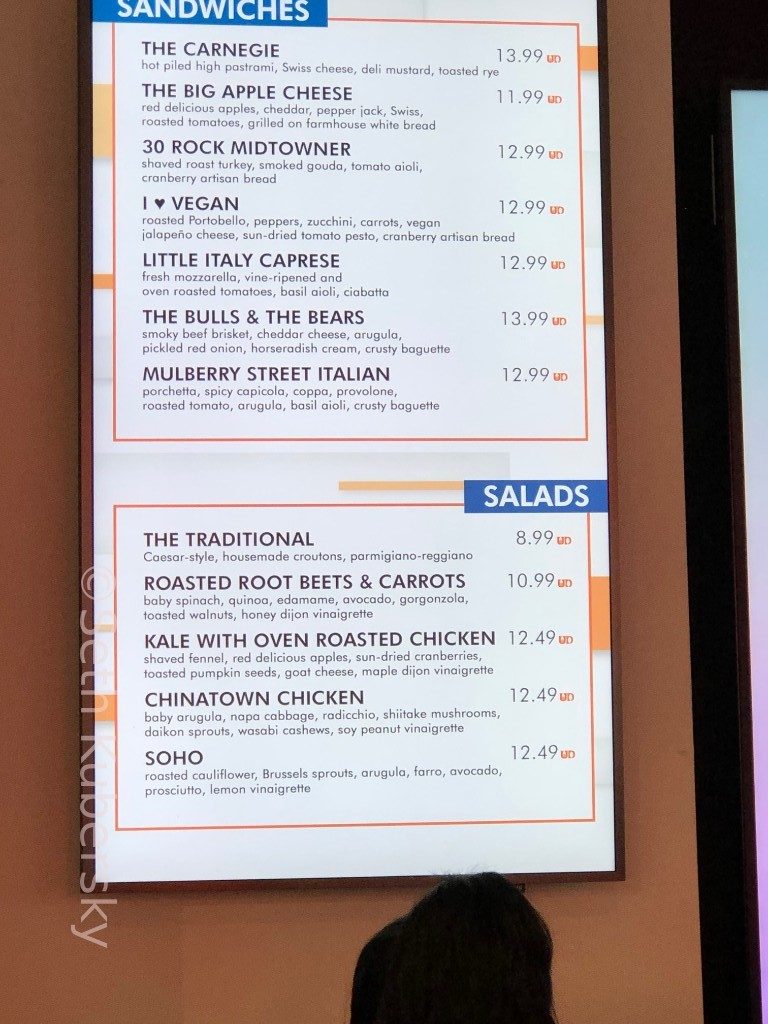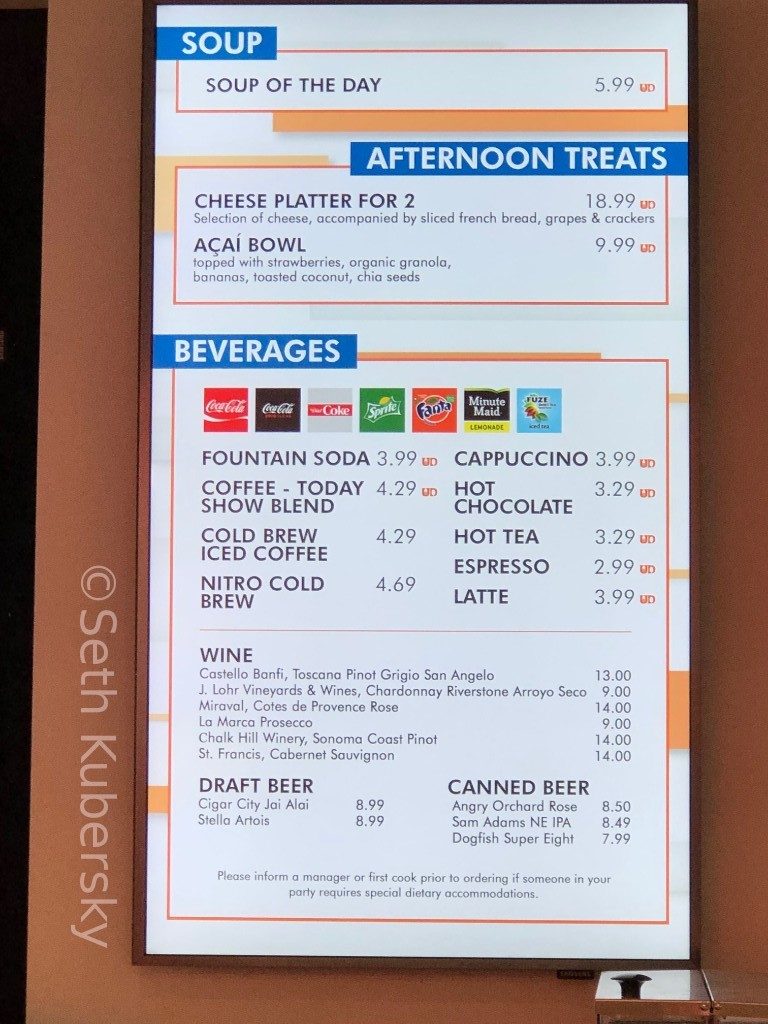 As for the food itself, the Bulls & Bears beef brisket sandwich platter was excellent, with crusty bread and a tangy horseradish sauce. At $16, it was a bit pricey for the portion side, but the value proposition was improved by the inclusion of an excellent side dish of creamy potato salad (fruit salad is the other option). The green tea matcha cream puff was also delicious, light and airy, without too much sugar. Last but not least, the ability to sip an exceptionally smooth nitro cold brew coffee will be welcome news to caffeine addicts on hot summer days.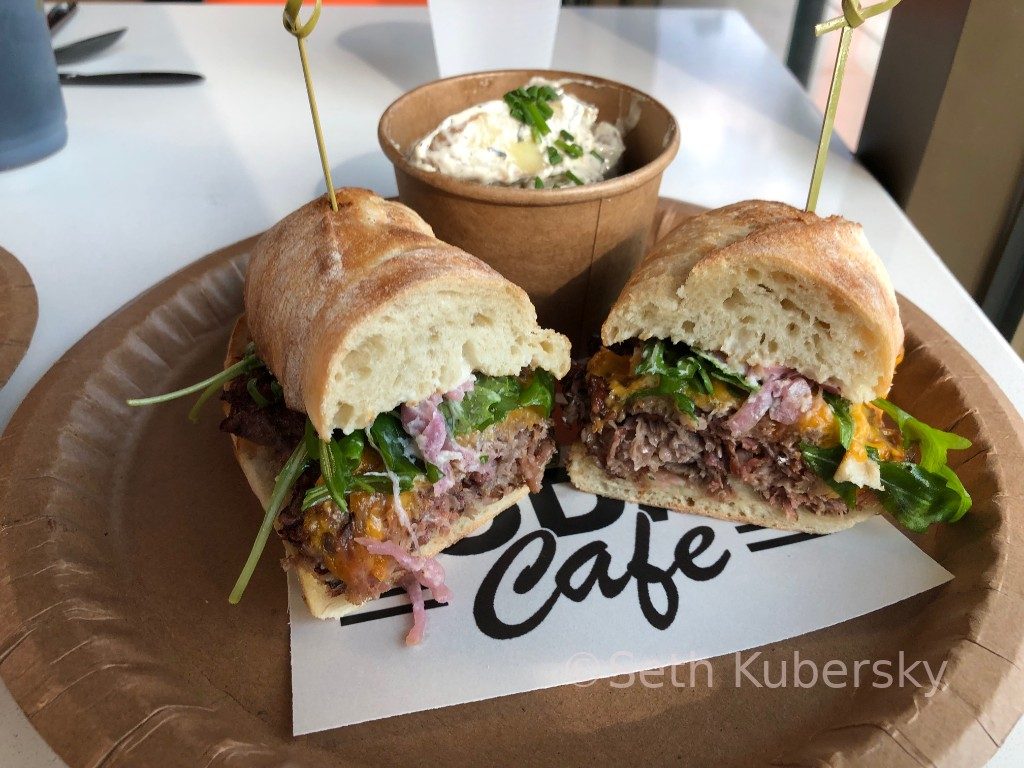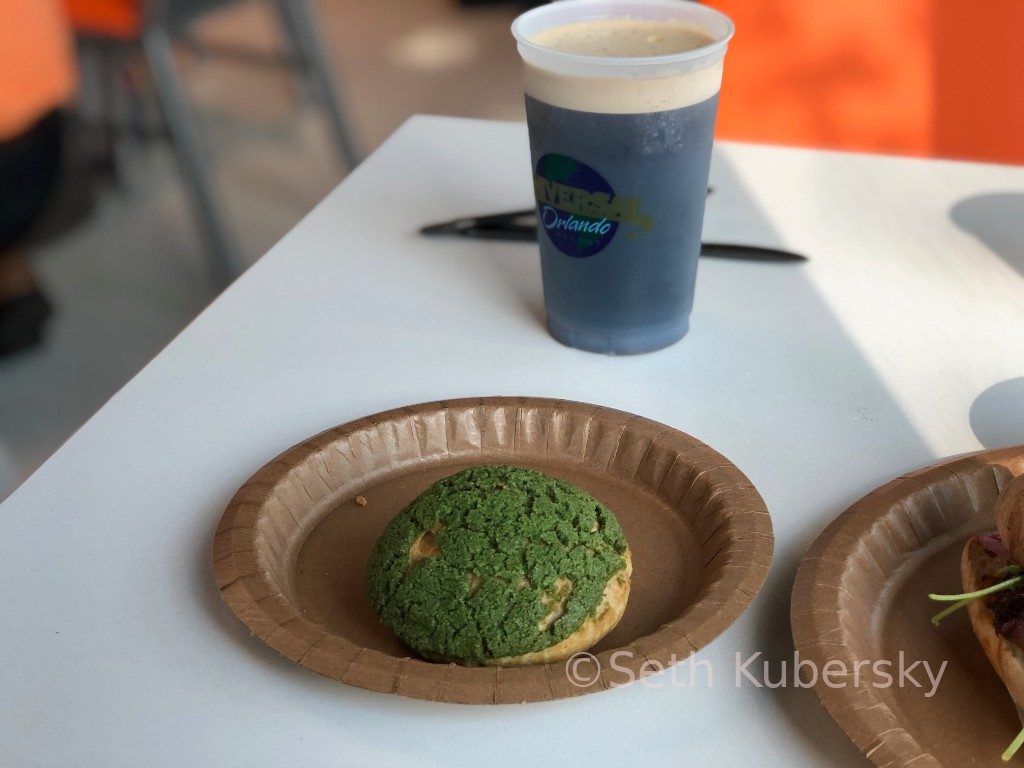 Check out the upcoming edition of The Unofficial Guide to Universal Orlando by Seth Kubersky for a full review of the new restaurant. If you enjoyed this post, please subscribe to our YouTube channel and sign up for our newsletter here.