All Hallows Eve may still be several weeks away, but the spooky season is already in full swing at Universal Studios Florida, thanks to the return of Halloween Horror Nights 29 on select evenings, now through November 2nd. For 2019, Universal's acclaimed annual celebration of the gory and grotesque has gone "grody to the max" with 1980s horror/comedy icons like Ghostbusters and Killer Klowns from Outer Space, in addition to original frights in its 10 haunted houses, 5 scarezones, and 2 shows.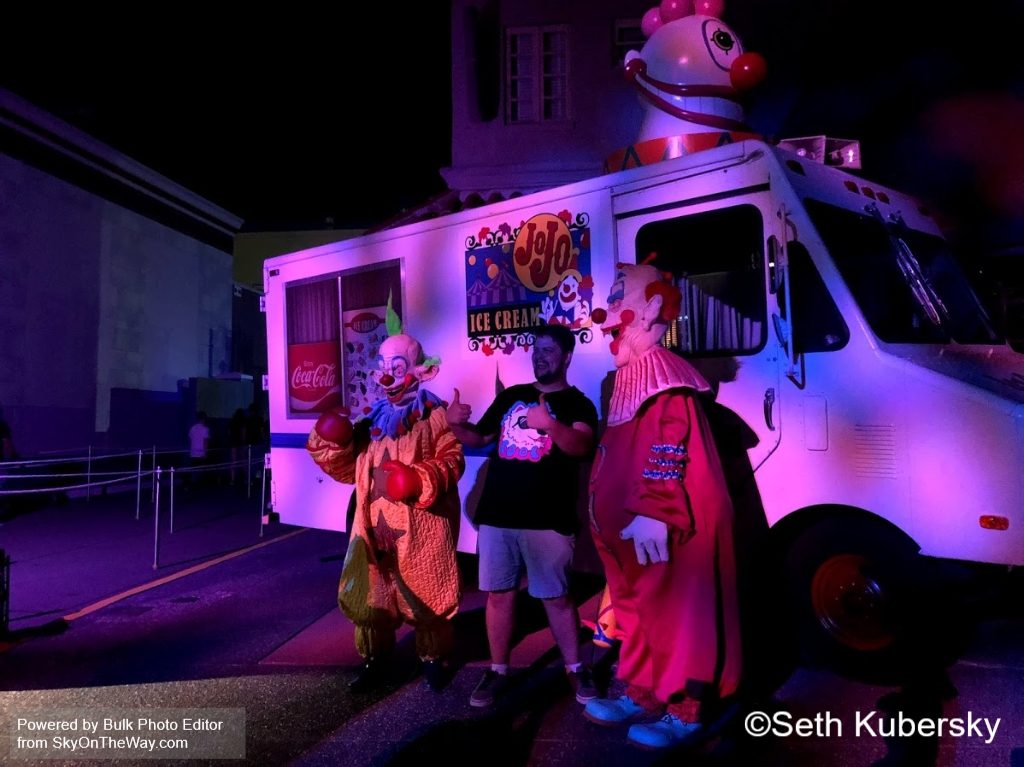 Universal's Halloween Horror Nights is notorious for its congested streets and conga-line queues, but don't lose hope: With the following updated touring advice from the upcoming 2020 edition of The Unofficial Guide to Universal Orlando, we were able to experience all of Halloween Horror Nights 29's headliner offerings—including visiting every maze once, and half of them twice—in just one evening, without the use of extra-cost Express Passes!
Halloween Horror Nights 29 Touring Strategy
The event officially begins each evening at 6:30 p.m., but the front gates typically open as early as 6 p.m. If you have an HHN ticket but not daytime admission, you'll want to be outside the park gates, ticket in hand, by 5:45 p.m. at the latest on slow nights, and as early as 5 p.m. on peak nights.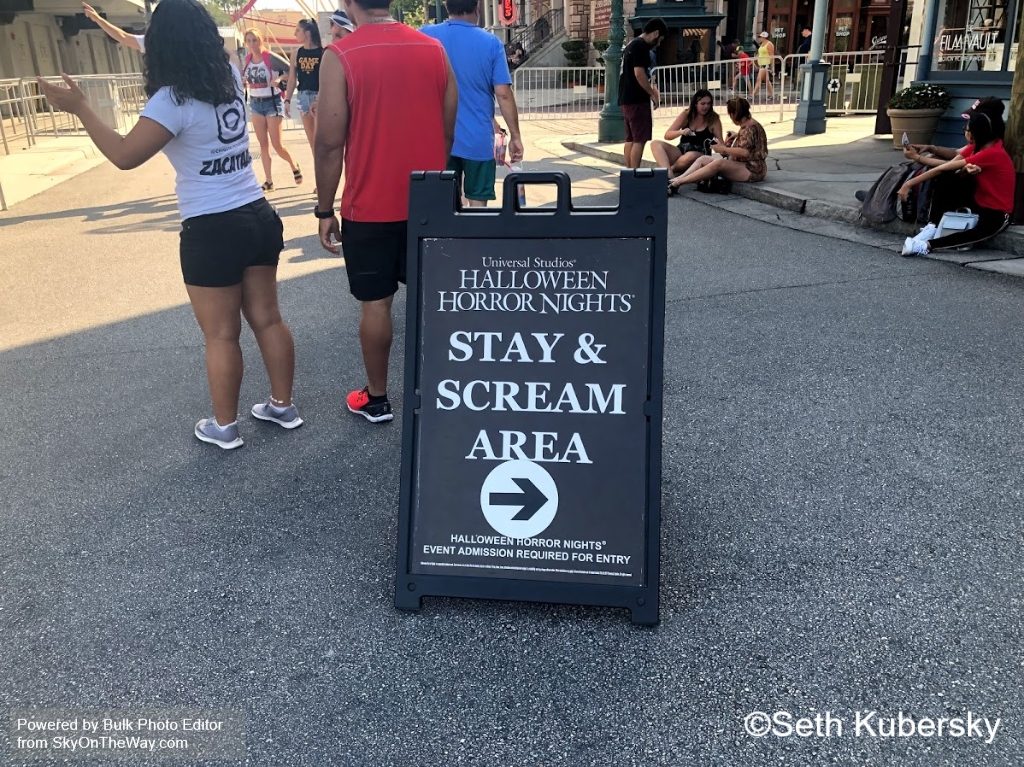 Better yet, get a jump on the general public outside the gates by being inside the park before they open. The park closes to daytime guests at 5 p.m. on event nights, but anyone holding a ticket for that night's HHN is allowed to remain inside the park in designated holding areas. Anyone can access this opportunity if they have any valid daytime park ticket, including annual pass holders, or you can add a $25 Scream Early option onto your HHN ticket to enter the park from 3 to 5 p.m.
Stay & Scream Suggestions
Your first hour at the event is essential to making the most of the evening, and your initial plan of attack is determined by which location you start
your night from.
Finnegan's Bar and Grill Holding Area: This Stay & Scream area is your best bet if the popular Ghostbusters and Stranger Things mazes are high on your to-do list. Enter the New York holding area between 4 and 5 p.m. (the earlier the better, especially if you want to get food or drinks), and relax in the holding pen for your pick of the designated early-entry mazes. You'll be walked to the soundstage queues around 5:30 p.m., with the scares starting up around 5:45 p.m. Once the general public is admitted through the front gates (as early as 6 p.m.), queues at the soundstage houses will swiftly build; see as many as you can until waits exceed 30 minutes, and then proceed to the houses in the back of the park.
Springfield Holding Area: If you are among the first inside the Springfield holding area, queue up for the first available house as soon as allowed. The exit of that maze should lead directly to the entrance of the second house to open. Alternatively, if you are late entering the holding area, the queue for the first house may already be posted at an hour or more. In that case, do the second maze first, saving the first for later in the early-entry period (the wait should diminish rapidly) or late in the evening. After being released from the Springfield area, guests can line up for the houses near Men In Black, or cross the park to the open soundstage houses.
Hollywood Holding Area: Check into the holding area outside the Hello Kitty shop before park closing, and work your way through the plaza as close to Despicable Me Minion Mayhem as possible. Guests will be released shortly before the front gates open, and then make a mad dash to the nearest maze entrance. By the time the first holding area guests exit the haunted house, the line behind them may be an hour or more, so you should head toward Springfield immediately afterward.
General Admission: If you are among the first folks through the gates when they open around 6 p.m., head straight to the open soundstage houses and jump in line if it is still 15 minutes or less. Otherwise, the majority of guests will mob the houses located in the soundstages near the front of the park. You should avoid the horde by heading in the opposite direction, toward Springfield, which should have processed the majority of guests who were already in the park by now. You can also continue through Springfield to the houses outside MIB Gear and in the Men in Black extended queue.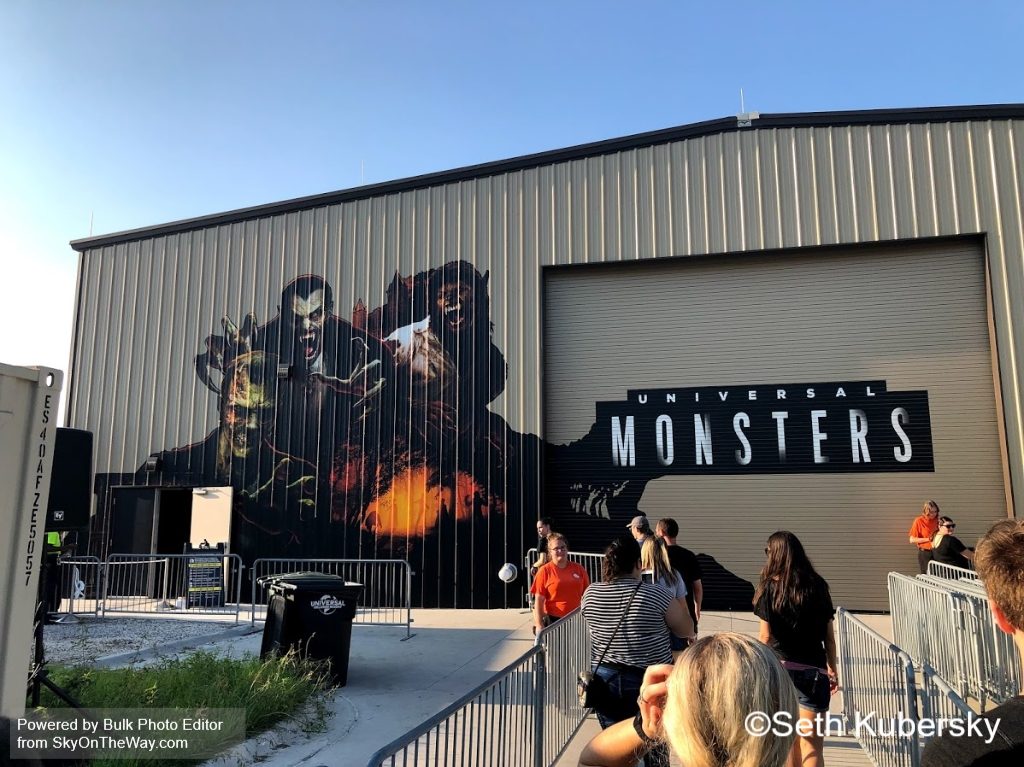 On the first Sunday night of Halloween Horror Nights 29, I arrived around 4:30 p.m. and used the New York Stay & Scream zone to queue early for the Ghostbusters house, which I exited by 6 p.m. By then Stranger Things was already posting a 2-hour wait, so I walked to KidZone and experienced the Universal Monsters maze without delay.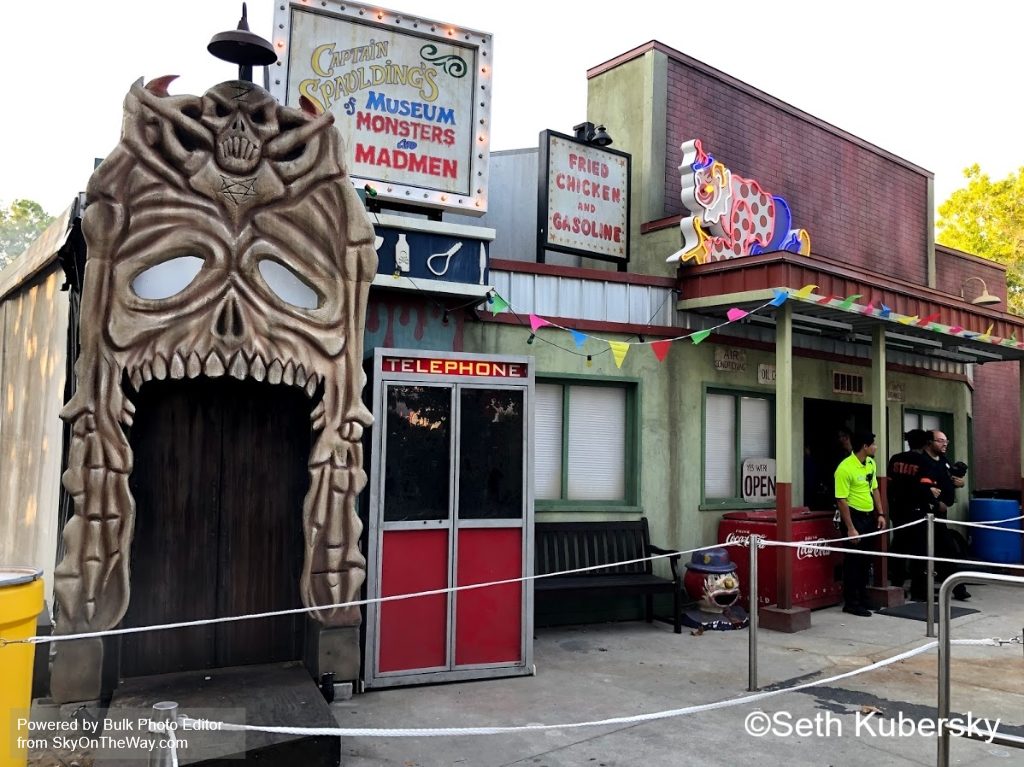 By 7:30 p.m., I was able to complete 6 of the 10 haunted houses, including Depths of Fear, Graveyard Games, and House of 1000 Corpses; my only significant wait was 15 minutes for Nightingales: Blood Pit, while all the rest were virtual walk-ons.
Halloween Horror Nights 29 Live Entertainment
After the haunted houses, the Academy of Villains live show, held inside the Fear Factor Live stadium, is the top draw. As seen on So You Think You Can Dance and America's Got Talent, this talented high-energy dance troupe pulls off athletic choreography and gravity-defying acrobatics to a blistering horror-rock soundtrack. The first and last performances of the night are always the least crowded, but you shouldn't have trouble finding a seat if you show up 15–20 minutes in advance of any showing.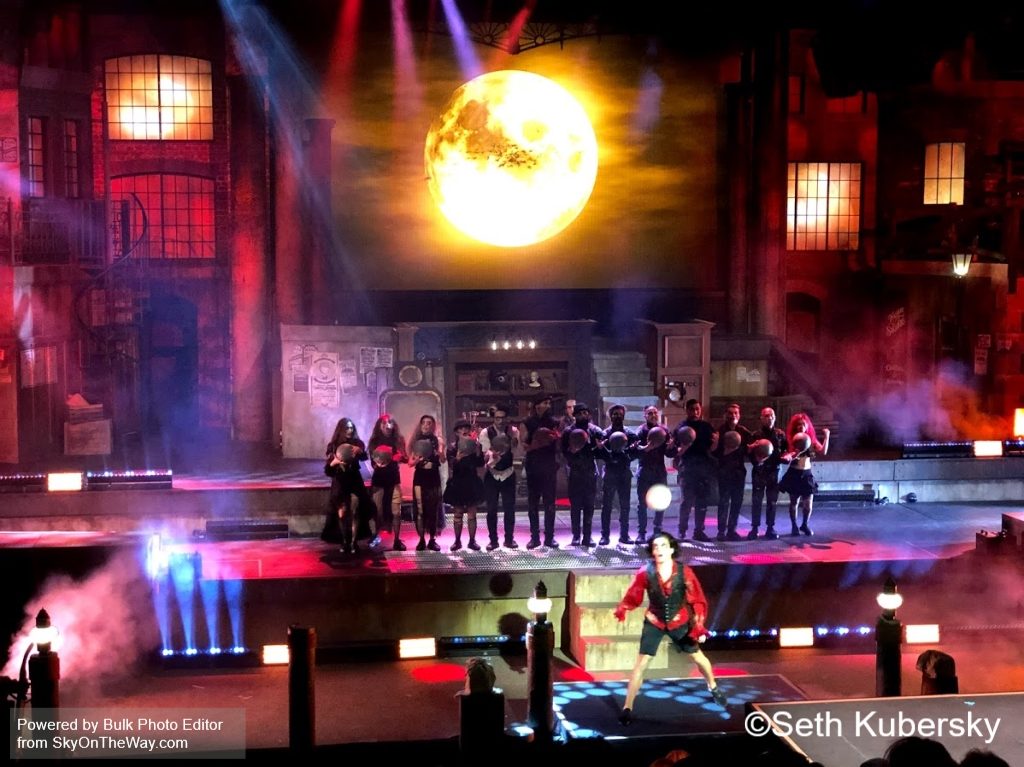 I attended the nearly-full 9 p.m. performance, and while I'm admittedly not a fan of AoV's choreographic style, this year's Jekyll & Hyde-inspired show is their strongest HHN appearance yet, thanks to impressive specialty acts and original animated backdrops.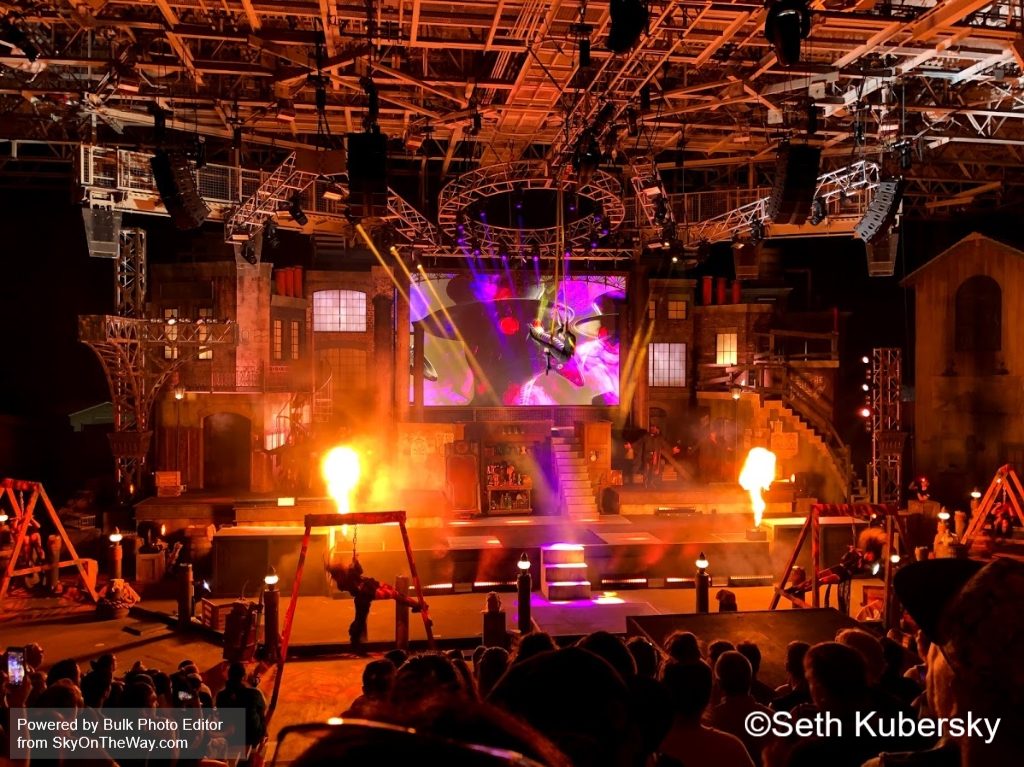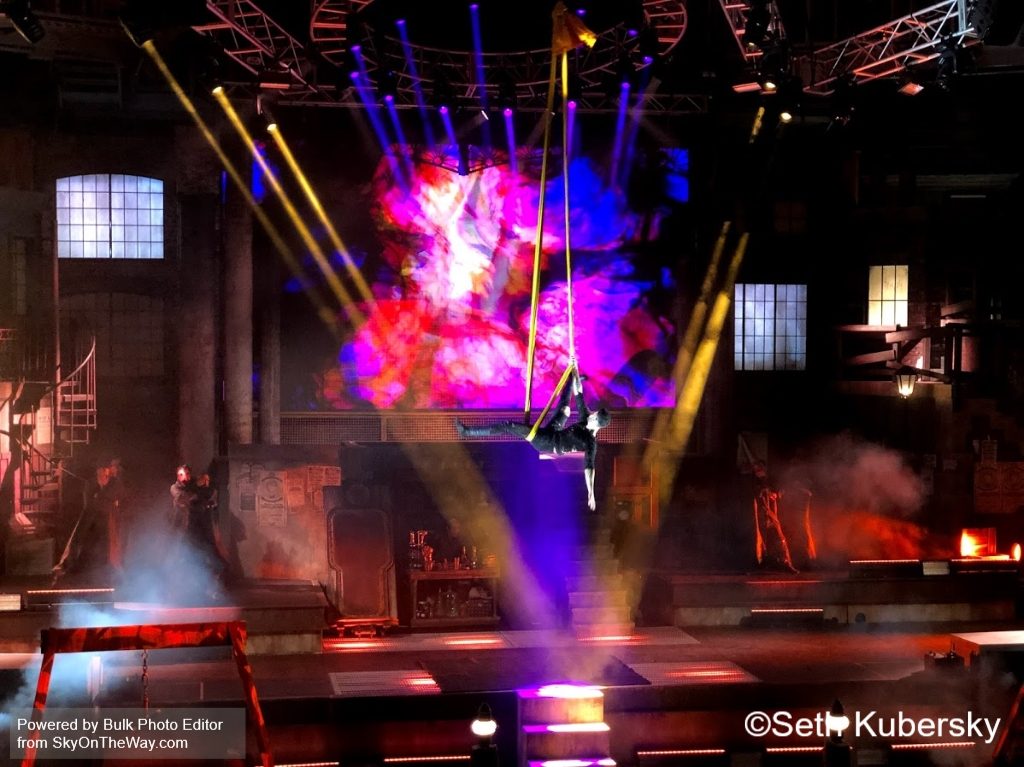 After the sun sets and the waits for the houses become unbearable, begin exploring the scare zones, which have evolved from open-air haunted mazes into social media–friendly selfie opportunities. Just as much fun as getting scared yourself is finding a vantage point to stand still and see others getting spooked; this is some of the best people-watching you'll
ever find. Be on the lookout for staged scenes (especially in New York's Zombieland 2 scarezone), in which actors attack planted "victims" within the crowd.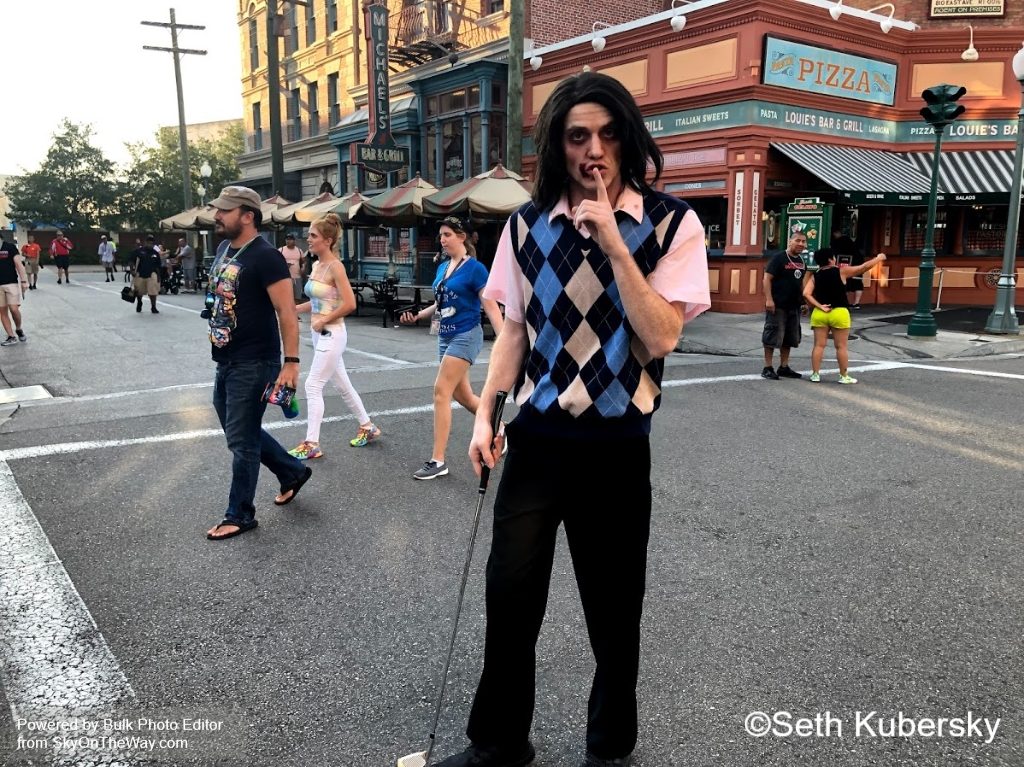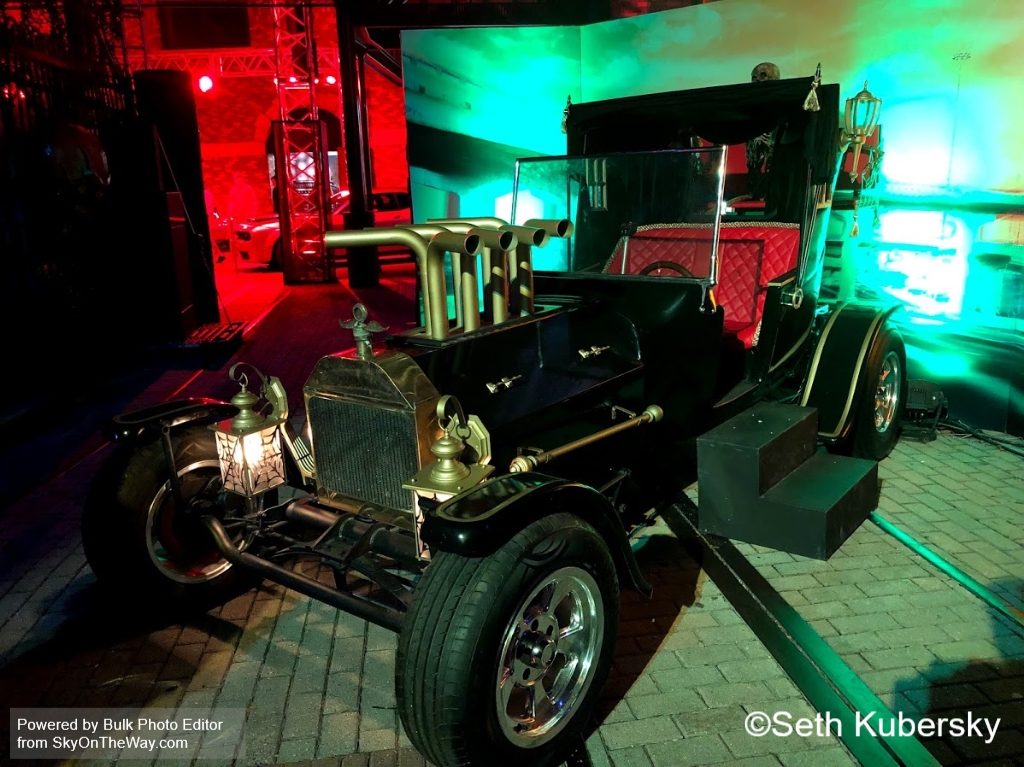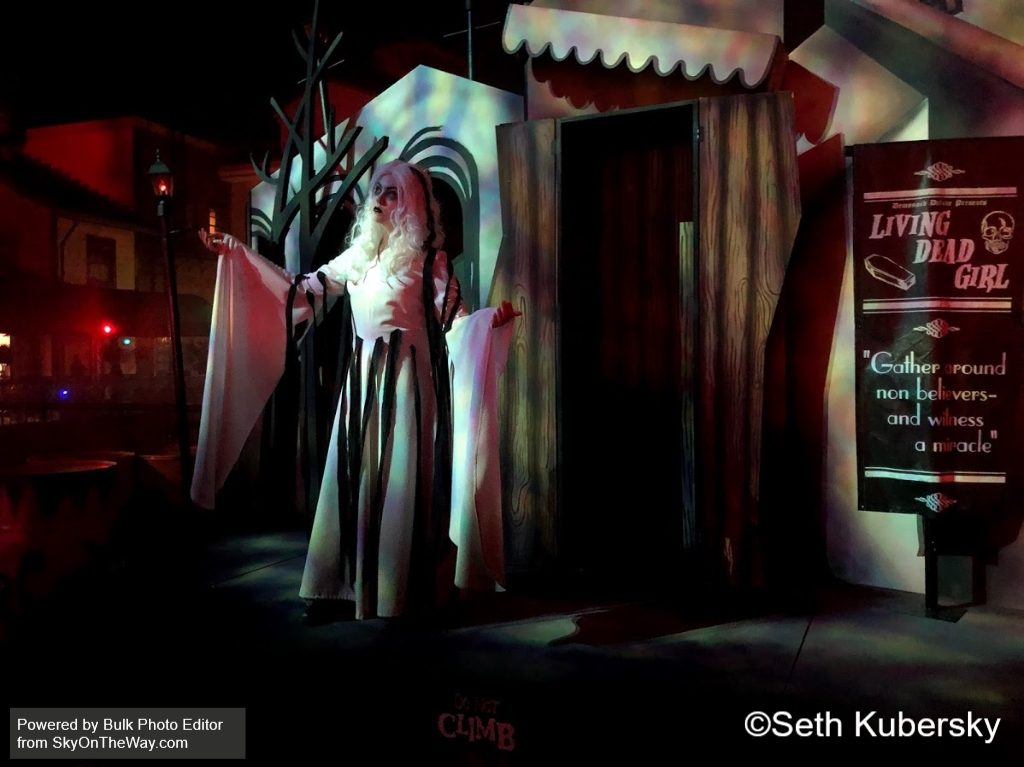 Check out this video highlighting three of the Halloween Horror Nights 29 scarezones:
Another Halloween Horror Nights must-see is the new seasonal lagoon show, Marathon of Mayhem, which features footage of your favorite film fiends projected on massive water fountains. The 10-minute show, which is repeated hourly after sunset, lacks pyrotechnics, but the pulsating lasers and pumping soundtrack make it even more exciting than the standard lagoon show. You should be able to walk up shortly before the second or third performance and get a good view; aim for the center of the second or third tier of the Central Park viewing area.
Here's a full video of the Halloween Horror Nights 29 Marathon of Mayhem show:
By the midpoint of the evening, standby waits for all the houses will be substantial, and lines for the rides will be astronomical on Saturdays, but experiencing several top attractions should still be manageable using single-rider queues. Men in Black Alien Attack, Revenge of the Mummy, Escape from Gringotts, Transformers: The Ride–3-D, and Fast & Furious: Supercharged all have fairly efficient single-rider operations. Hollywood Rip Ride Rockit has a single-rider line, but it is often as long as the standby queue. On off-peak nights, you may find ride queues shockingly short; just be aware that most rides shut down an hour or two before the event ends.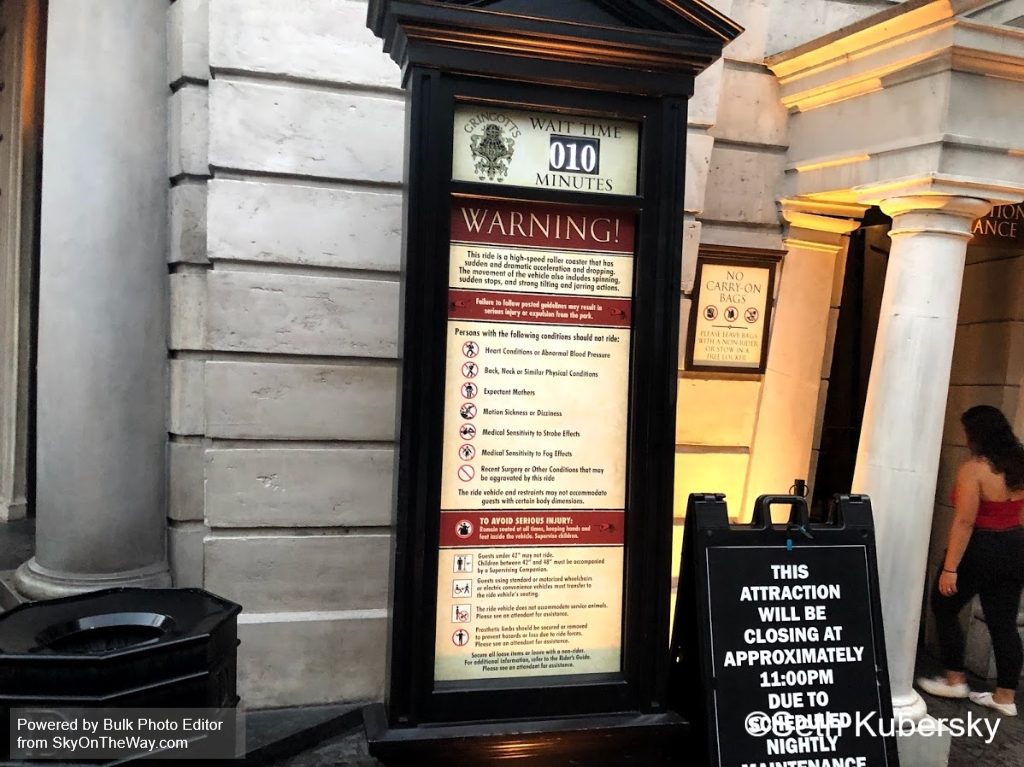 Halloween Horror Nights Food & Drink
Even on a slow night, Horror Nights crowds can drive you to drink, and many of your fellow guests will doubtlessly be imbibing. Temporary bars serve beer and overpriced premixed cocktails on seemingly every spare square foot of sidewalk, but for serious in-park boozing, we prefer Finnegan's Bar in New York or Duff Brewery in Springfield. Better yet, if the park is open past 1 a.m., get out of Dodge for an hour or so and retreat to CityWalk. Most HHN passes include admission to CityWalk's clubs, or you can grab a drink at Antojitos or NBC Sports Grill & Brew without a cover charge.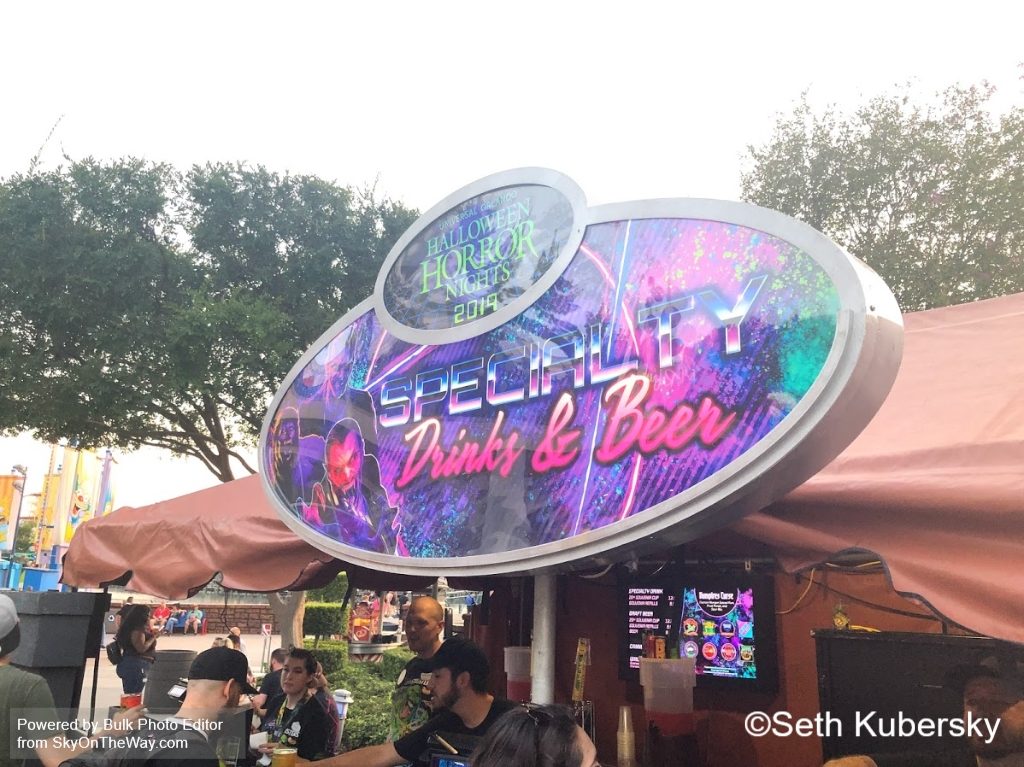 Fair warning: The event's signature cocktails are served in a fun souvenir cup (whose blinking light will likely die during its first trip through your dishwasher), but regardless of their color and listed ingredients, they all basically taste like fruit punch and rubbing alcohol.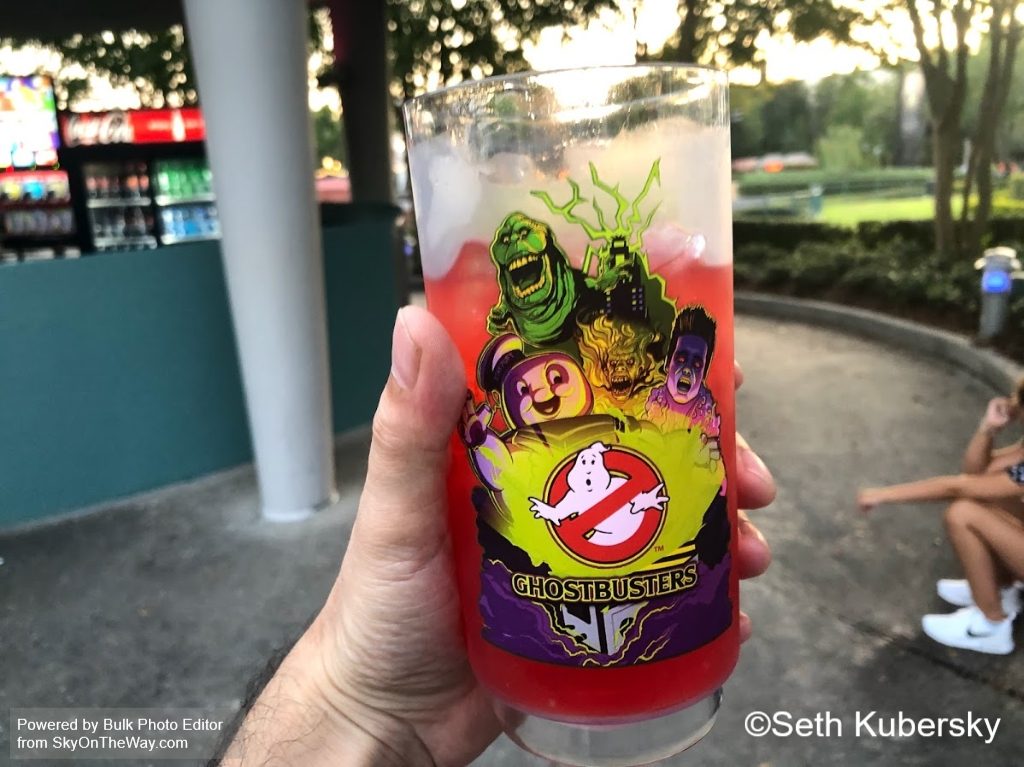 While alcohol is easily obtainable, actual edibles can be harder to find, and the limited open food locations are often overwhelmed. Universal advertises exclusive gutbusters like "pizza fries," which can be found at Louie's in New York and KidZone Pizza.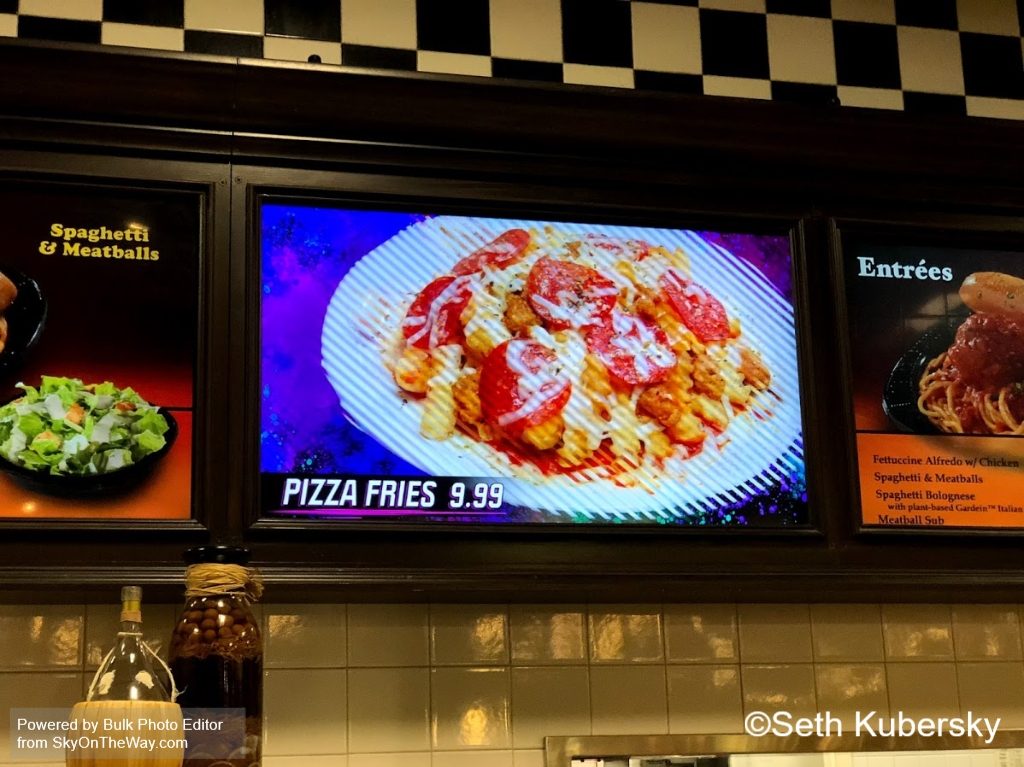 There's also a cluster of Starcourt Mall-themed food tents in New York, but the chicken bao served by Imperial Panda is scarier than anything you'll see inside the haunted houses. Fast Food Boulevard and the Leaky Cauldron are probably your best bets for getting a bite between boos inside the park.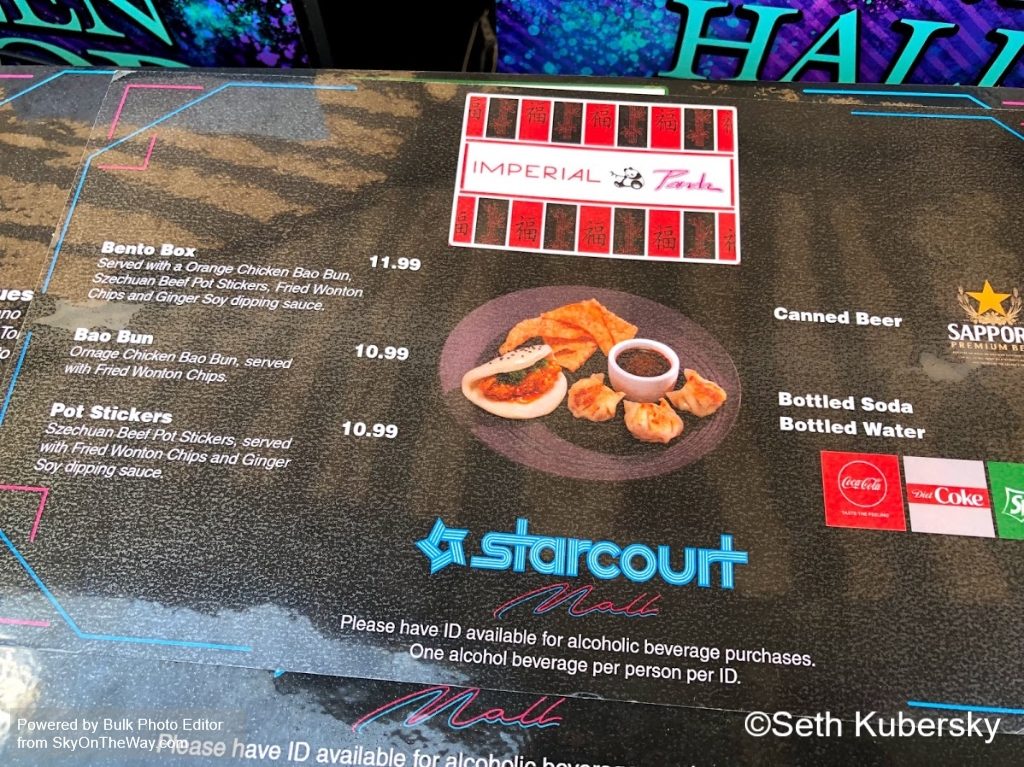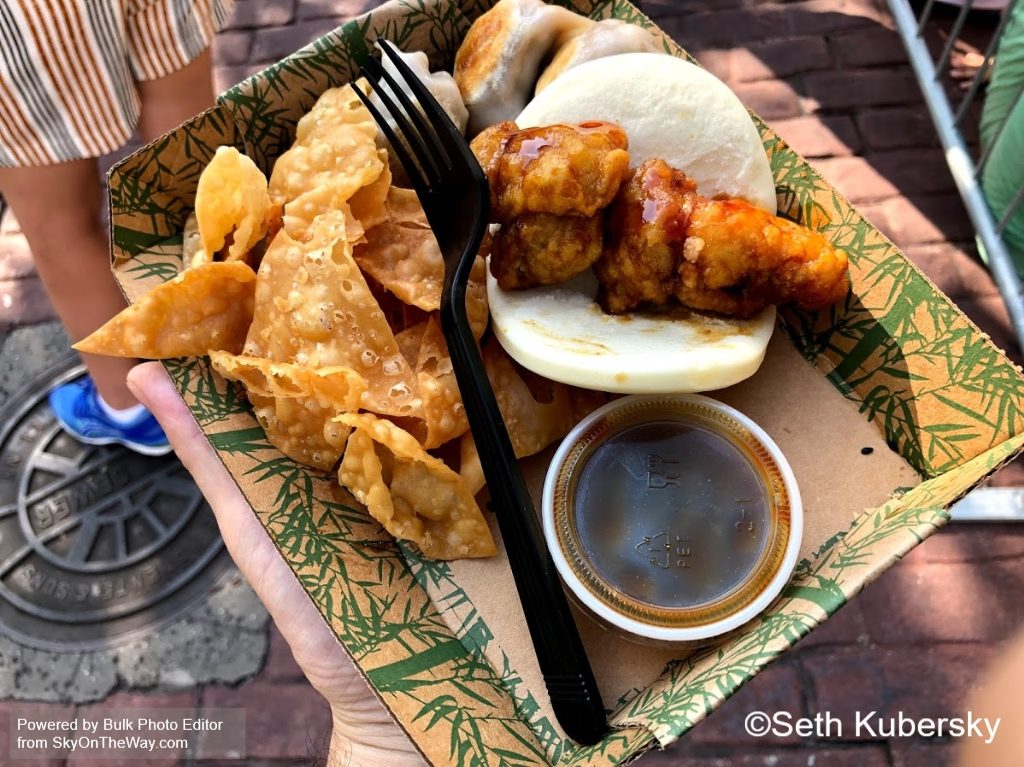 As the evening's event approaches its final hour, wait times at the haunted mazes drop dramatically. If you are interested in either the Academy of Villains or Marathon of Mayhem show and didn't catch it earlier, show up 15–20 minutes before the last performance on peak nights (or 5–10 minutes before showtime off-peak).
Otherwise, use the final hours to catch up on the houses you missed earlier. The last 30–60 minutes before park closing is the best time to hit the most popular houses. If you didn't see the most popular mazes at the start of the night, step into line for one of them about 15–20 minutes before closing; you should be allowed to stay in the queue until you're through, barring technical difficulties.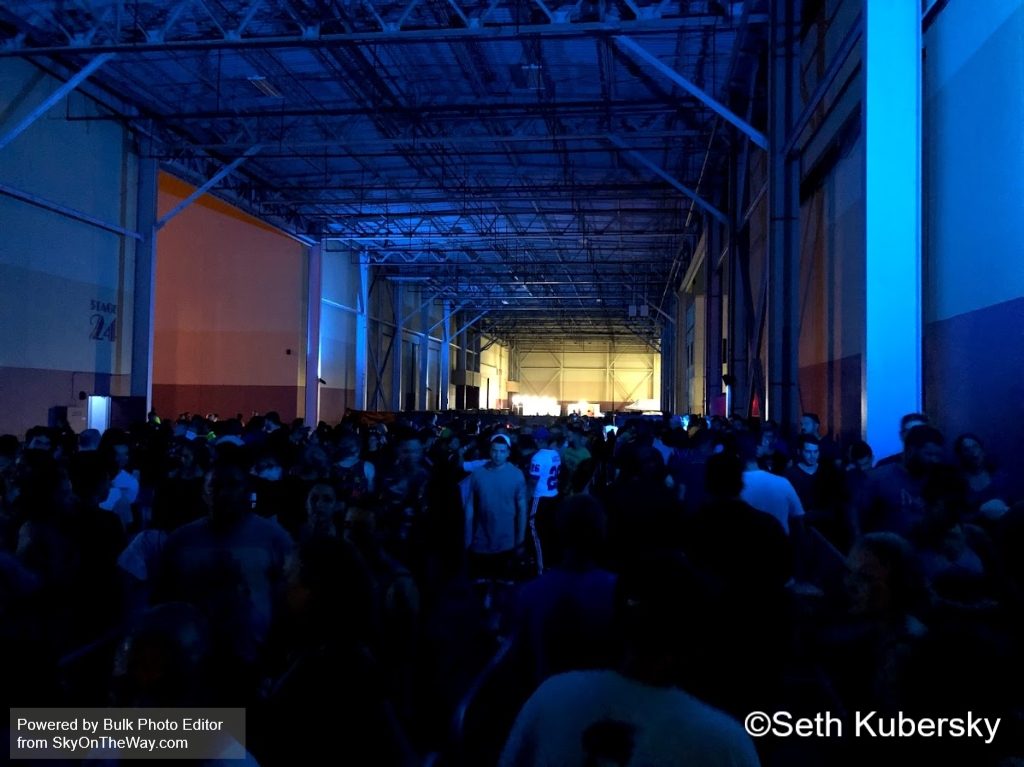 Using this touring plan, I was able to experience all of the remaining mazes, plus repeat half of the houses, without ever waiting longer than 20 minutes in line. After having survived them all, I can say that Halloween Horror Nights 29 boasts one of the strongest haunted house lineups in years. I'm biased as a former employee of the former attraction, but Ghostbusters was my hands-down favorite IP maze, with a masterful mix of practical and projection effects. Yeti: Terror of the Yukon was the snowy surprise sleeper hit among the original mazes (and its namesake monster actually moves, unlike his Disney cousin at Expedition Everest), with the claustrophobic Graveyard Games coming in a close second.
Finally, unless you leave significantly before closing time, you're best off dawdling in the park or CityWalk on the way out. The parking garage exits will be at a standstill, so you might as well grab a seat outside and relax rather than breathing fumes in a traffic jam.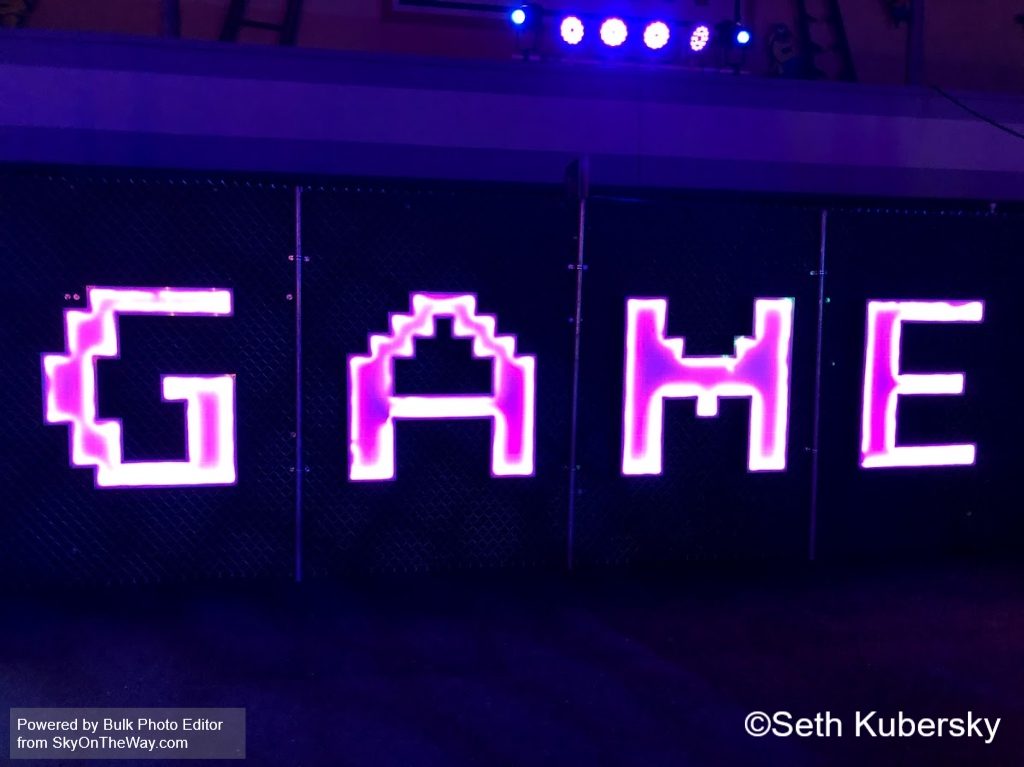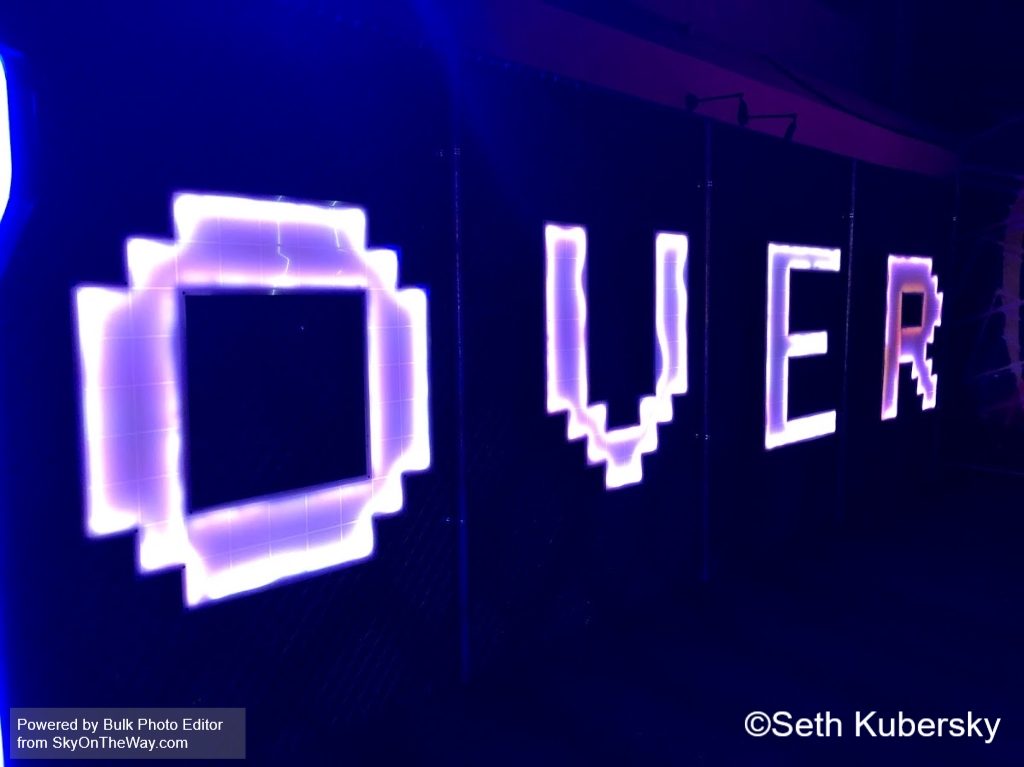 Check out the upcoming edition of The Unofficial Guide to Universal Orlando by Seth Kubersky, which includes a complete guide to Halloween Horror Nights 29. If you enjoyed this post, please subscribe to our YouTube channel and sign up for our newsletter here.